EU Quest helps businesses, governments & institutes defining and shaping their EU-agenda.
Then we successfully implement your agenda through lobbying, networking & project development, resulting in EU-funding.
The city of Enschede successfully filed a grant proposal under the 4th call of the INTERREG EUROPE programme with its project 'Aerial Uptake' aiming at removing barriers to the uptake of innovative Unmanned Aerial Systems in the EU. The project brings together a...
read more
Through a proven, successful model EU Quest enhances your activities
What We Do
EU Quest develops and builds your EU-agenda on the experience of it's widely proofed model of 4 interrelating activities.
These interrelating activities are Lobbying – Networking – Communication – Project Development as to apply for EU grants. Though we execute all of these tasks also separately, we will always keep the wider framework on our mind, as we know by experience that it in some form will be needed while executing an activity as to maximising your success and impact.
E.g. a successful lobby interrelates with relevant networks and accurate communication and information flows from and to Brussels, but e.g. project development is often only possible with relevant international partners from networks, resulting in dissemination of results and often conveying and reinforcing your message to other levels of government.
EU Quest builds on its experiences in broad themes in urban development as well as innovation with the triple and quadruple helix.
EU Quest works for business, public authorities, development agencies and knowledge institutes






Developing a European agenda, applying for EU funding, project management.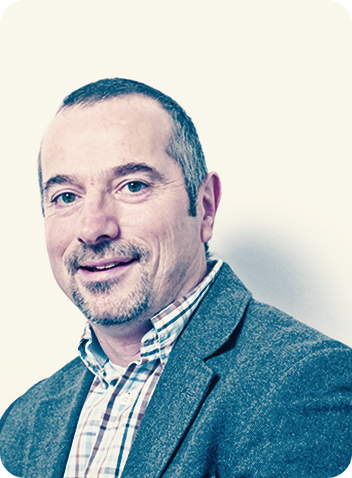 Twan De Bruijn
Founder, CEO
I was born in Heerlen, the Netherlands, within the heart of the EU region Meuse-Rhine, where three countries meet. After my secondary school (modern gymnasium, sciences) in Belgium, I studied in Antwerp and Brussels at the Vlekho, the Flemish Business School. I'm holding a bachelor marketing and a academic bachelor degree in business economics, specializing in international business including EU-policies, from the Vlekho in Brussels.
Professional experience
After a position as account manager at the KBC-bank in Antwerp, I worked with the city of Heerlen, in different positions and with varying responsibilities for different projects and programs.I have been secretary of the EU-funded URBAN-II program Heerlen from 2000-2004.
After that I was the head of office of the bureau of international coordination of the city of Eindhoven and is the primary advizor for international affairs to the mayor. The office holds 2 locations, one in Brussels.
I have been involved in over 25 projects from different subvention schemes like Urbact, INTERREG A,B,C, FP 6 & 7 and Horizon 2020. I have been a member of the Dutch National Advisory Board on transnational programs and member of the Steering Committee for INTERREG IVB Northwest Europe.
KAMPERHEIDEWEG 3
6414AL HEERLEN
THE NETHERLANDS
+31 (0) 652 808 171
Write to us!
We gladly answer any questions you have, set an initial meeting or provide you with an estimate. Just call or send a message!
EU Quest Contact Form Message